Dieting is out – food insight is in!
Track key nutrients and change the way you eat for ever
Want to eat less sugar? Curb your carbs?  See the big(ger) picture this New Year with Nutracheck – calorie and nutrient tracking made easy.
Now tracking key essential nutrients – sugar, carbs, fats, sat fats, protein and salt – as well as calories – you can customise your food diary with the nutrients that interest you.
It's easy to see at a glance how your diet measures up. Use the bar charts to see how you're tracking against recommended targets. Or check the proportion of nutrients you're eating in a simple pie chart.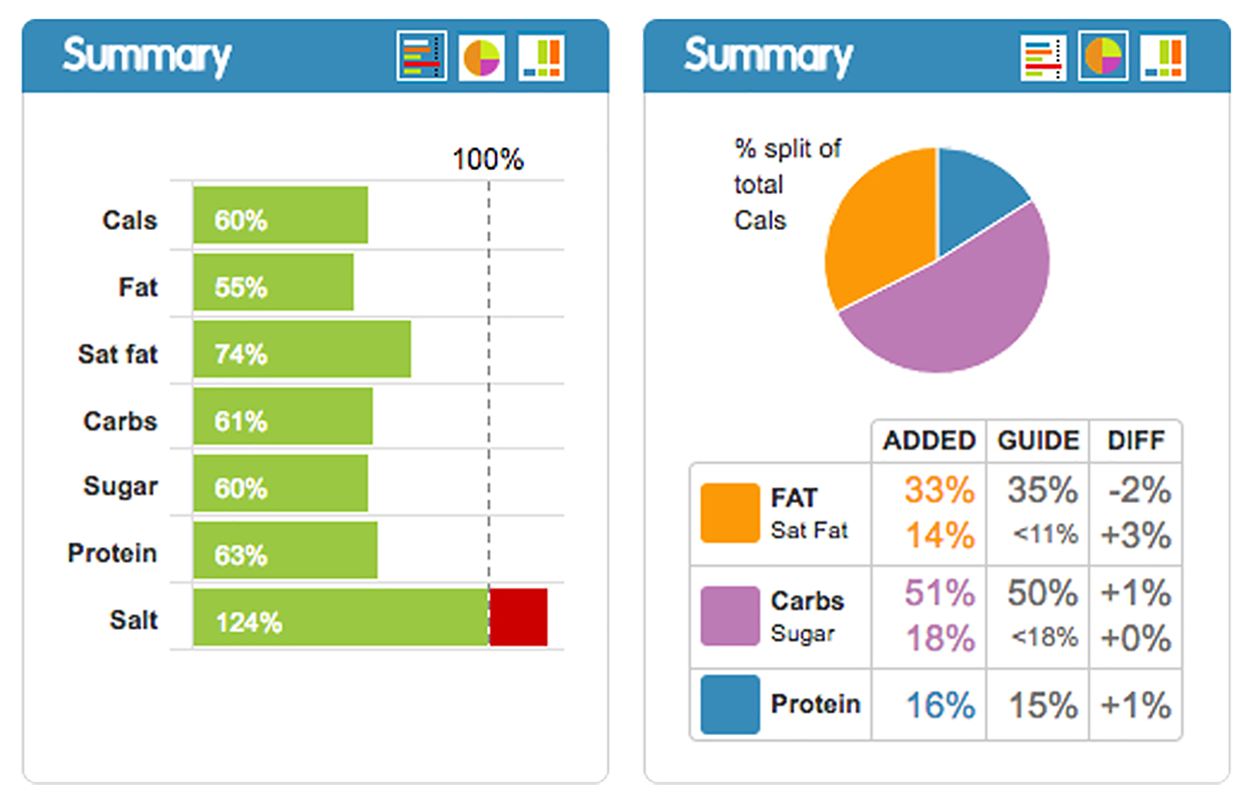 It's totally flexible – just choose what's important to you and balance what you eat better.
Emma Clarke, Nutracheck's nutritionist says, "There's massive interest in knowing more about what's exactly in the food we're eating – especially sugar and carbs – so we've extended what we track to help people get a better picture of their diet overall.
"We've developed it with feedback from members and kept it simple. And we aren't just giving people info without any support – we've added optional nutrition guides to show people how much of a particular nutrient they should ideally be aiming for. It's easy to monitor and interpret the data, and we're on hand 7 days a week to support you.
"We also know, from our own YouGov survey that many people (18%) still rely on the 'traffic light' system on food labels, but the information format can be inconsistent. Also it's hard to know the effect of just one product on your overall diet – our new tracking shows how all your food choices add up.
"If you don't want to follow our targets, you can set your own. We know that some people need to eat specific quantities of carbs and protein to support their fitness training. We also have members who need to manage their diet for health reasons – so the new system will let them enter targets advised by their GP.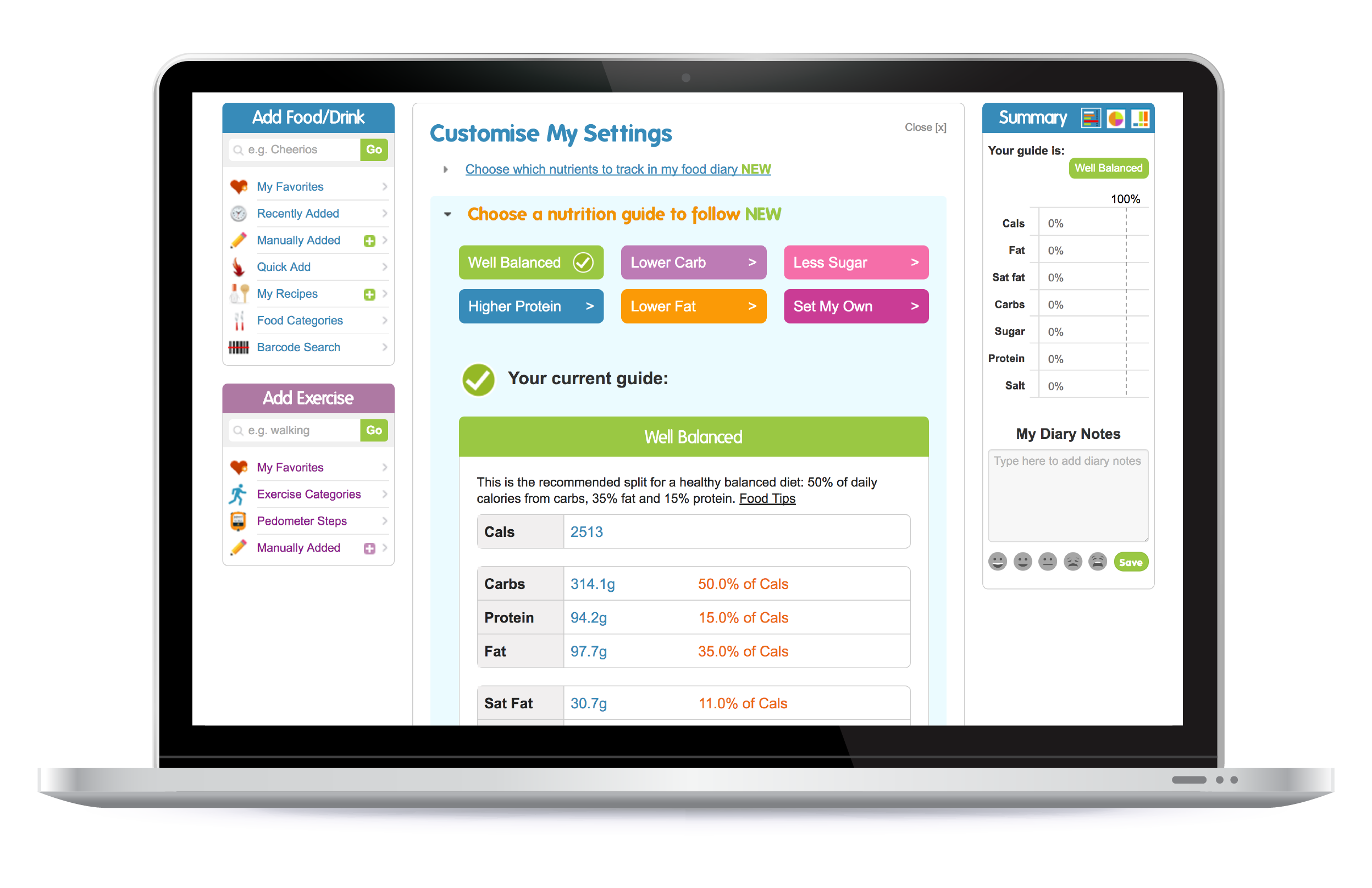 See what our testers said:
"A real eye-opener. It's unbelievably easy to consume too much salt and sugar – the new tracker ensures that certain foods went straight back in the cupboard (or the bin!)"
"It's effortless yet powerful – the benefits are already showing in my waistline and my overall health. Thank you Nutracheck!"
With over 200,000 UK foods, Nutracheck has one of the largest food databases available in a diet tracker. So whether you're making something at home or eating out, Nutracheck can help you log it.
Nutracheck.co.uk is a calorie counter and food diary available via an App and website – search over 200,000 UK foods with photos
Barcode-scanning App lets you add food to your diary in 2 clicks
Top rated diet website on: www.reviewcentre.com
Nutracheck syncs with external activity trackers including Fitbit and Apple's Healthkit
Track more for your money – Same price – £3.99 a month – extra benefits
Talk to us about:
Reader special offers and give-aways
Expert tips
Nutrition tips and advice